You can see the website live here 
It's been a real pleasure working on the project I enjoyed every-step especially the animation I wanted this to be simple yet rich, I wanted the animations to be really snappy and fast. The target was to create a website that represents the brand of the Architecture office of Onno van Wensen, I wanted to keep the design as simple as possible but also inspired by Modern Architecture which might look simple from the outside but it has so much to offer, from design to living space.
I wanna thank my Friend
Damian Grady
  for the amazing sound work the animation has so much soul and vibe!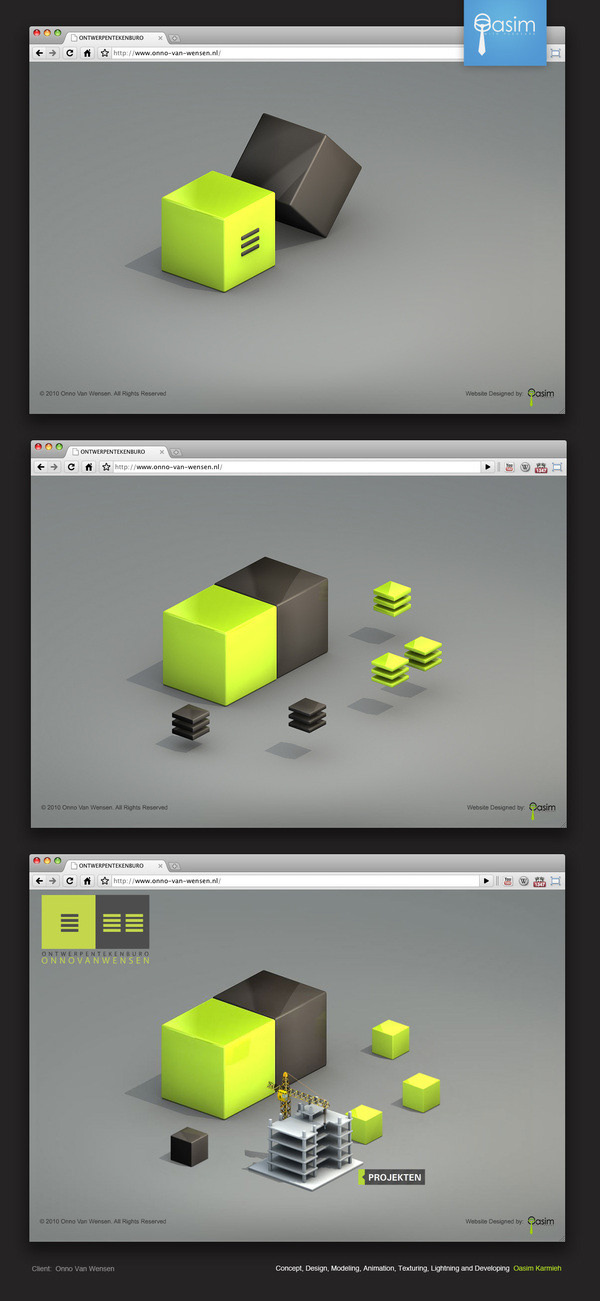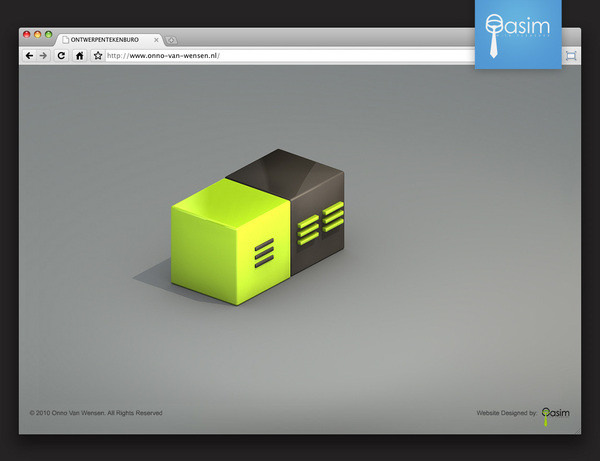 The website was designed to come from the logo, I wanted the logo to be the website so the website is the incarnation of the logo.
I want to thank Mr. Onno van Wensen who was a great client, very open to crazy concepts and also very patient cause this website took a while to have it done.